What Laundry Delivery Services do we offer?
We are currently offering delivery services for:
We are always open to ideas and be sure to give us a call with any questions.
Here is how it works:
Give us a call at (712) 322-6668  Monday – Sunday between the hours of 7:30 am – 9:00 pm. We will discuss your options and schedule your first pick-up. We will even give you a laundry tote bag for your dirty clothes! We also have Laundry Gift Certificates available!
We pick up your dirty laundry:
Our Home Style Laundry Delivery vehicle will pick up your laundry on the scheduled day (Monday through Friday) between 8:00 and 10:00 am.
Please have your dirty laundry out and ready by 8:00 am.  You will specify a drop off location for your laundry that is safe for both you and our staff.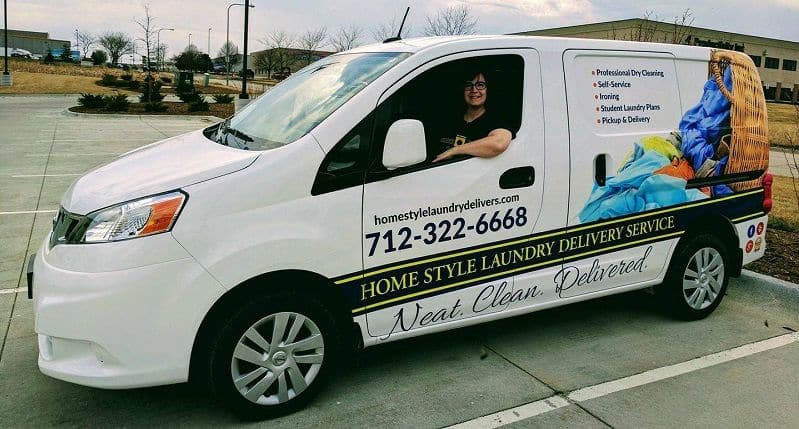 Our professional staff will deliver your clothes within 24-36 hours like. Our van and drivers are easy to identify – this adds an additional level of safety for our customers and area neighbors.
Enjoy your free time from laundry!
Do what is important in your life and leave the dirty laundry to us.  We are here to make your life easier and take great pride in providing quality laundry service you deserve.