YOUR FIGHT is our fight with Home Style Laundry & Dry Cleaners
When: Saturday October 13, 2018 9:00 am – 3:00 pm
Where: Home Style Laundry & Dry Cleaners
Directions: 900 Woodbury Ave #13B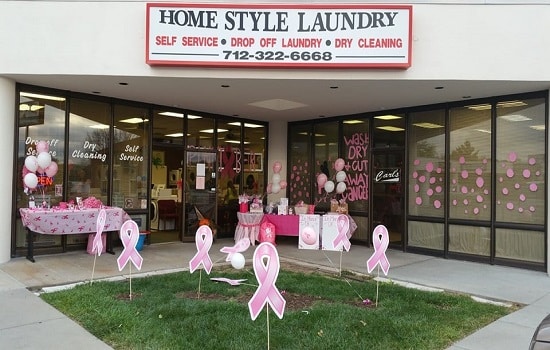 HOME STYLE LAUNDRY AND DRY CLEANERS
would like you to join us for our annual fundraising event Raffle Baskets, Games, Sweets & Fun!
Saturday, October 13
900 Woodbury Ave Woodbury Hills Plaza North East corner RAIN OR SHINE!
9:00 am to 3:00 pm
BAKE SALE – Lots of yummy treats to purchase.
Enter a chance to win a large variety of baskets to be drawn Oct 13
Raffle tickets are currently being sold. Stop on in today to get yours
This year we are very excited to add to our raffle baskets a Mystery Box! This box will be filled with a variety of items but you will not know what those items are until you win and open the box. You will want to buy a raffle for this one or maybe not, you won't know until it's open!
Raffle tickets sold for chances to win $75 – $295 in prizes
1st Prize – 6 Hour Bounce House Package
2nd Prize – Schlitterbahn Water Park in KC for 4
3rd Prize Pretty with Roden & Fields Basket
4th Prize – Fiesta Party & Trini's Basket
5th Prize – Feather River Wine Rack
Drawing to be held November 1, 2018
Cash donations accepted
Funds benefit the Jennie Edmundson Foundation Spirit of Courage Charitable Patient Care Fund. The Charitable Patient Care Fund provides assistance to uninsured and underinsured patients who need help covering expenses associated with diagnosis and treatment of cancer.